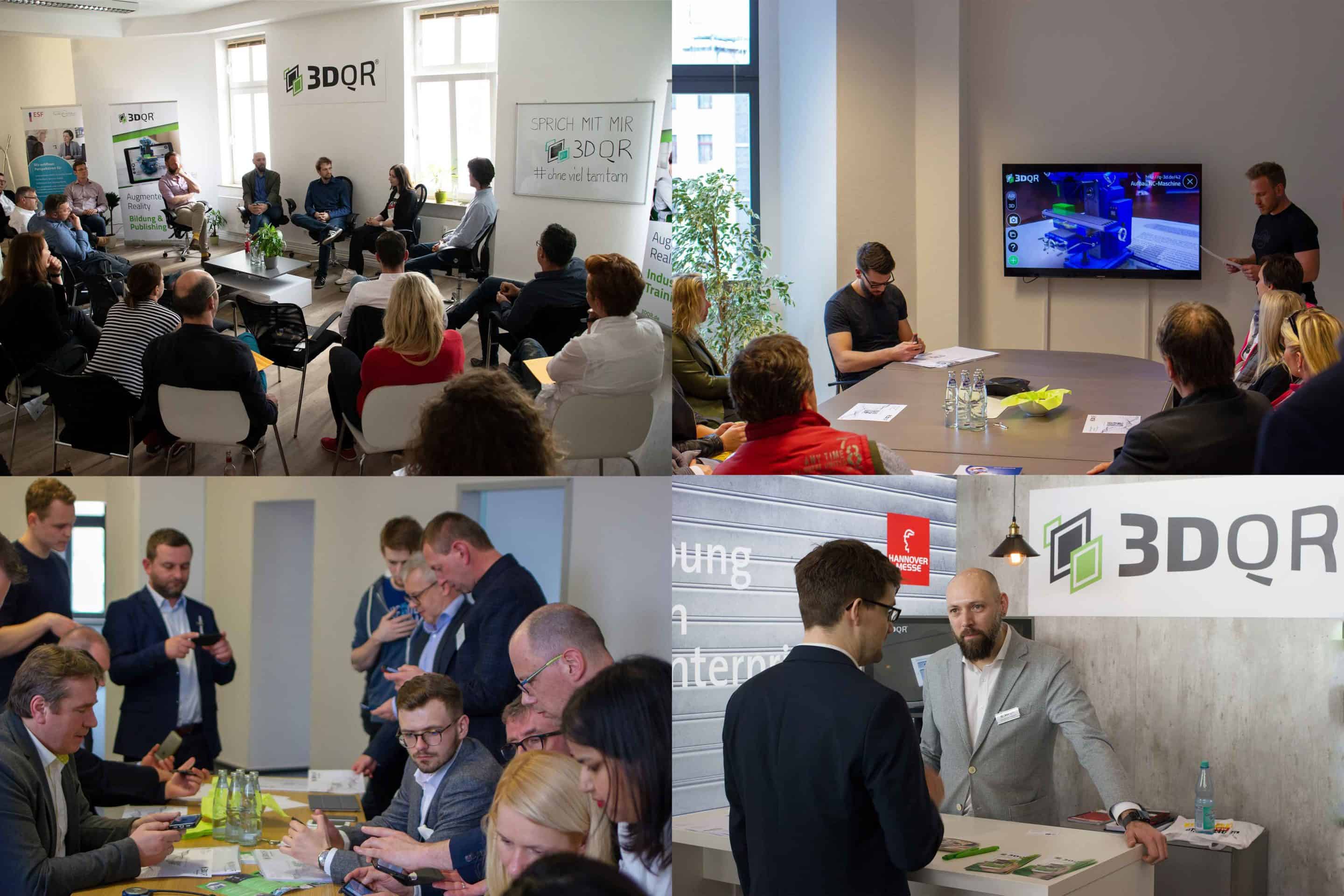 02 Jul

Live events in our own venue

At the end of April, we had the honor, to introduce our company to the delegations of the Czech Republic and Poland who came to Magdeburg.

Because we won the award "The employee-oriented company – I feel good here", on May 23rd we had the opportunity to host a talk round with the "Landesinitiative Fachkraft im Fokus Sachsen-Anhalt", which was moderated by the duo FISCHERFRISCH. Guests at the event were people from different companies. We spoke about the work-life at 3DQR and how our spirit especially relies on openness, internationality, willingness to take risk, intrinsic motivation and work-life-balance without hierarchies or alpha leadership style. We have a familiar structure, where empathy and communication takes an important role.